Air Duct Cleaning
---
What to Expect From an Air Duct Cleaning Service Provider If you choose to have your ducts cleaned, the service provider should:

Open access ports or doors to allow the entire system to be cleaned and inspected.

Inspect the system before cleaning to be sure that there are no asbestos-containing materials (e.g., insulation, register boots, etc.) in the heating and cooling system. Asbestos-containing materials require specialized procedures and should not be disturbed or removed except by specially trained and equipped contractors. We are not specialized in the removal of Asbestos.

Use vacuum equipment that exhausts particles outside of the home or use only high-efficiency particle air (HEPA) vacuuming equipment if the vacuum exhausts inside the home. We use a indoor system that consist of a high-efficiency particle air (HEPA) vacuuming system.

Protect carpet and household furnishings during cleaning. During our inspection we will look at the access points to your system to see if there is ease of access for our system. Some furniture movement may be required to allow inspection and cleaning.We will provide what is needed to protect carpet and furnishings as we clean your system.

Use well-controlled brushing of duct surfaces in conjunction with contact vacuum cleaning to dislodge dust and other particles.

Use only soft-bristled brushes for fiberglass duct board and sheet metal ducts internally lined with fiberglass. (Although flex duct can also be cleaned using soft-bristled brushes, it can be more economical to simply replace accessible flex duct.) Will be checked during inspection process.

Take care to protect the duct work, including sealing and re-insulating any access holes the service provider may have made or used so they are airtight. Most systems are not sealed very well. Before we leave we will make Clear that you are informed of any issues found. Also what it takes to take care of these. Each home is different so Prices cannot be quoted over phone, but after inspection.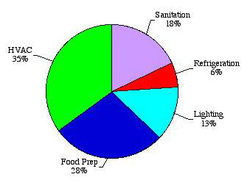 HVAC cost chart
Indoor air can be up to 70% more polluted in comparison to the outdoor air according to EPA.
Improper air quality can affect children more severely than the adults.
Air ducts can have more germs and microbes than chicken coos according to American Lung Association.
In most cases, air conditioning, ventilating and heating failures are caused due to dirt and dust build up.
The fiberglass filters which are available today in market are just around 7% efficient in preventing the pollens, dust and dirt from passing through it.
---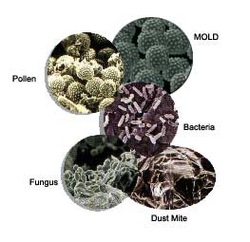 Have a Healthier Home
Clean air quality at home is very important if you wish to keep your family healthy. With our air duct cleaning services, you would be able to feel the difference. Most doctors today recommend that the air ducts at home should be professionally cleaned on a regular basis in order to keep it safe for your family. Clear Pest Management would be glad to send a technician to your home for inspection so that we can help you have a healthier home.

Our technicians would inspect each part of your system and would discuss the existing problems and the solution with you. Once the inspection is done, our expert team would thoroughly clean the system and sanitize it using high quality equipments. We would remove all vents and return air grilles, clean them thoroughly and reset them for you. If the air ducts at your home have never been cleaned before, our team would cut access holes (if needed). We use highly efficient bushes with negative air system, which are used to get rid of all types of allergens like pollen, pet dander, dust, insects, dirt and debris.

The services at Clear Pest Management are recommended by industry experts. We guarantee complete satisfaction to all of our clients and high quality services at all times.


---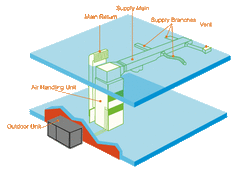 ---
---
Dryer Vent Cleaning
---
Though most homeowners are not aware of it, there is a potent danger spot located in each of our homes. The vent in the clothes dryer can actually pose quite a lot of potent dangers which can pose a few serious problems. The dryer vent can get filled up with lint over time which would pass through the filter of the dryer. Due to overheating because of the lint build up, there are chances of a fire breaking out. Even though it might sound unlikely, there are facts that support it. A report had been published by the Consumer Product Safety Commission in May 2003 which states that more than 15,000+ fires occur every year because of the clothes dryers. These fires lead to $75 million property damage, 370 injuries and 20 deaths each year.

---

Keeping Your Home Safe
When subjected to high temperatures, even high limit thermostats might fail prematurely. Once there is a significant build up of lint and debris in the dryer vent, the dryer would overheat and the lint can catch fire. Any combustible substances in the area can help fuel this fire further. There is an economical and easy way to prevent this safety issue. Getting the dryer vent cleaned professionally by a company like Clear Pest Management is one of the easiest ways to prevent any possibility of fire at home. Along with avoiding any fire threats, a properly cleaned dryer vent will also increase the performance of the dryer. Proper airflow is ensured once the dryer is cleaned and our professional technicians will ensure that the right equipment is used in order to make this happen.


There are quite a lot of benefits that you can enjoy by getting your dryer vents regularly cleaned by Clear Pest Management. When the lint is removed from the vents, the dryer would operate efficiently and there would be significant reduction in the energy costs. The drying time would also be decreased and your dryer would last for a longer time since it would not be operating at a high temperature. With our affordable charges and discounts, you would find the services of our dryer vent cleanin affordable as well as cost effective. A clogged dryer vent limits the cubic feet per minute (CFM) of air movement. This puts a strain on your dryer. A clean dryer vent allows the proper CFM of air flow per the dryers manufacture recommendations.

We Have the Right Equipments
At Clear Pest Management, we believe in using only the right equipment for our dryer vent cleaning services. We are the specialist in dryer vent cleaning and we can provide you the best results. We would be happy to assist you with all your requirements and once you contact us, we would be happy to discuss and explain our dryer vent cleaning services, the equipment we use and the process we use for dryer vent cleaning.

No matter what type of vent you have at home, we have the right attachments and equipment to get the job done. Our dryer vent cleaning will ensure that your dryer runs much smoother, does not pose any fire hazards and provides you energy efficiency. Call Clear Pest Management to schedule your dryer vent and dryer machine cleaning.